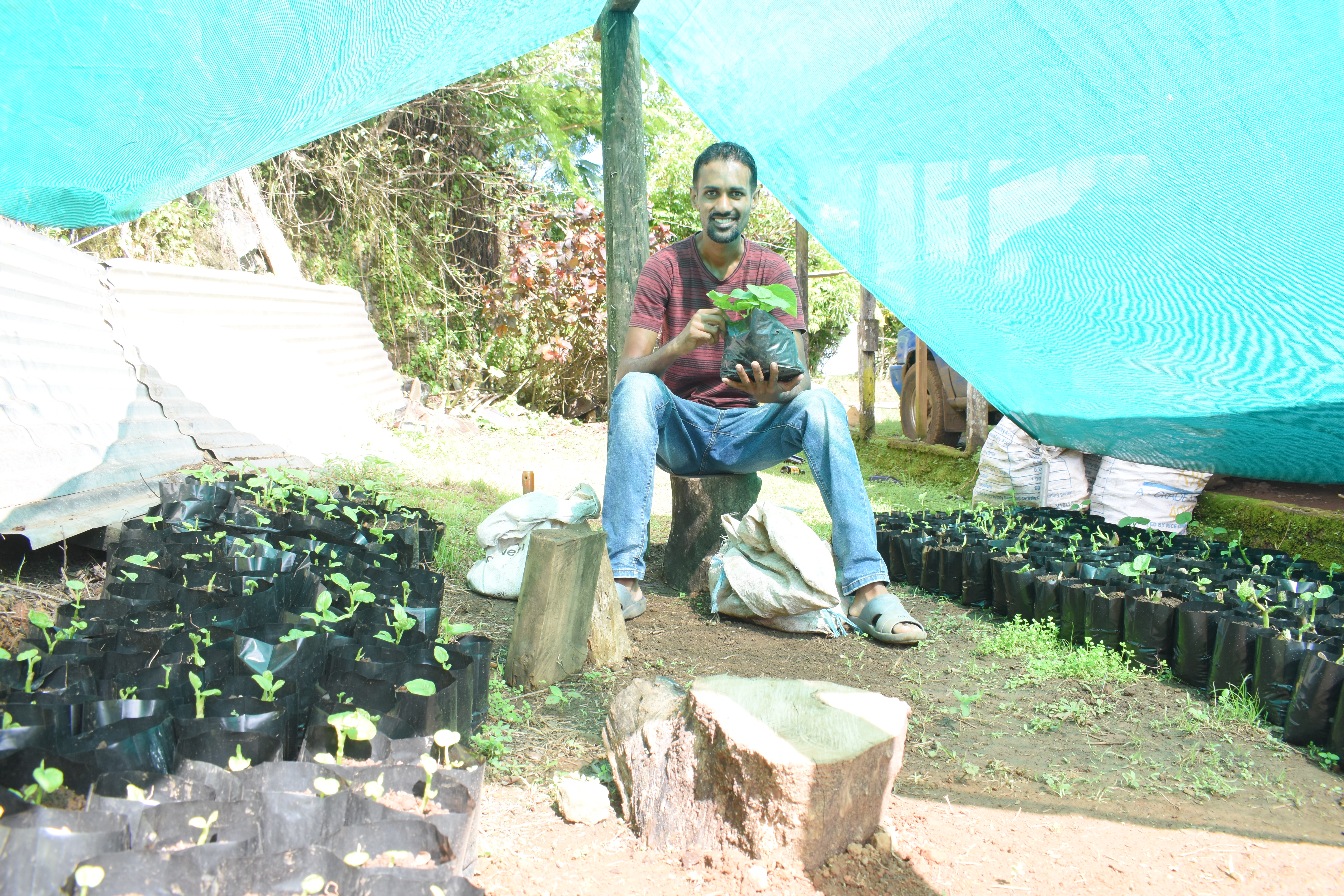 To be young and prospering, when all the while still developing is oft not found in local agricultural settings.
Yet for 28-year-old Rahul Kumar of Qila, Taveuni, that norm is non-existent as he continues to pave a farming legacy for himself on their family farm.
Rahul has never once regretted the decision he made to become a farmer after leaving Bucalevu Secondary School in Taveuni in 2009.
Once a pure science student with good grades, he often thought to take up medicine but financial constraints kept him from pursuing medicine.
"I didn't want to apply for a scholarship which I was positive I could have secured, I felt I had to respect my parents decision to return to the family farm and make a living out of it and I have not regretted taking up the responsibilities of the farm.
Although Rahul was brought up on their farm in Qila, he still had a lot to learn and through guidance from his grandfather Permal Naidu and his father, he has turned into a successful young farmer.
"My parents were growing old, weak and had become sickly and the farm production was declining, we couldn't leave the land idle.
"I gained most of my farming skills from my grandfather who was also a farmer and now I have allowed them to rest while I take over from them and do something for them, they have inspired me," said Rahul.
He picked up from where he left off during his formative years when he planted 3,000 yaqona plants to assist payment of his tuitions.
"Starting was hard but once I got a hang of it, everything just seemed to fall into place and ideas just kept coming up; while farming over the years, for me, it was more a trial and error type of planting, I experimented, I made mistakes but I kept on going," he smiled.
"When I started, I had to ask around for yaqona and dalo planting materials from my friends around the area to start with," he shared.
Fast forward to the present and the 25-acres family land is a treasure trove of greenery, filled with dalo, yaqona and assorted vegetables.
Being the modern farmer that he is, Rahul gradually moved from traditional farming systems to a more modernized farming system of mechanization, with irrigation systems set up on his farm.
"Our farm is on the dry side of the area and I had to think of something to assist in the irrigation, if not my production would be affected and that was when the dam came in handy to irrigate my crops during dry seasons.
"Again, it was an experiment for me when I started my irrigation sprinklers, the joinery, the dam and ideas kept coming and I kept moving, I failed on the second attempt to extend the sprinklers and although I was at a loss I kept trying until it was perfectly set up," he said.
Mr. Kumar was also assisted through the Export Promotion Program of the Ministry of Agriculture, whereby he continued developing his dalo and yaqona increasing his production volumes.
With a total of 12,000 dalo plants on the ground and an increase in yaqona planting from 1.5 hectares to 3 hectares, the Qila farmer hopes to keep increasing his yields through utilization of his irrigation system in order to meet the demands of the local and export markets.
"Before I was assisted, I challenged myself to keep moving whether or not I received anything from the Ministry or not but I am fortunate that I was assisted which also contributed to my production."
Through it all, what once was a childhood task for Rahul has turned into his livelihood and with him utilizing his acquired knowledge, Rahul has mechanized his farm and has also set up a nursery for potted yaqona.
Rahul shared his philosophy and message for one to succeed in farming as having the strength of character to do what needs to be done, no matter how unorthodox.
"If you are willing to do something, just do it, educate yourself and think outside the box, don't be afraid to experiment, be independent and keep moving and you will achieve great things.
"Life is all about learning from the mistakes you make and building yourselves from what you have failed in," he said.
No doubt, with this positive mentality, Rahul has all that he needs to succeed as a farmer and continuously grow from strength to strength.
-Ends-