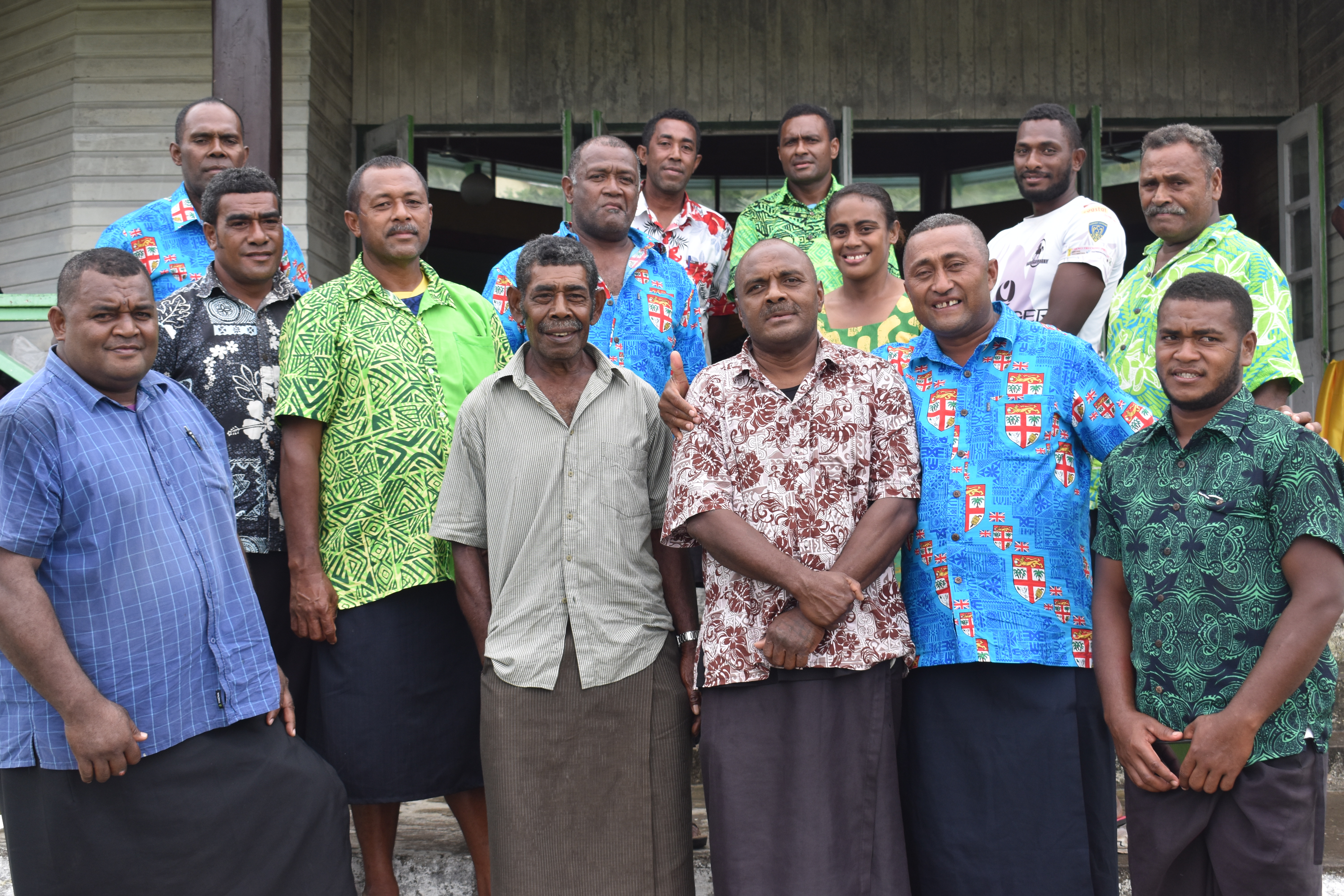 The exploits of Sairusi Qaranivalu of Mudu Village, Koro has afforded him a well-rounded skill set perfect for toiling the land. 
The 70-year-old is a unique combination of talent, who is not only musically gifted but also very handy when it comes to taking full advantage of the resources around him. 
Being born and raised on the island of Koro meant he would eventually become a farmer, a calling he has remained true to since his formative years as a young man. 
His agricultural journey began when he was a mere teenager, who enjoyed island living to its fullest with his family. 
"I grew up in a single parent family, my father died when I was a toddler and my mother from Nasesara, Moturiki brought us up," he said.
Though life gave him lemons through lack of a better education at a young age, Sairusi made lemonade by reverting to the land as his classroom and teacher, whereby he made a living out of the land. 
"I lost any hope of ever going back to school, so I started farming when I was 16. I started schooling in Sinuvaca then moved to Nakodu and then sat for external exams in faraway Nacamaki Village, which was difficult to reach due to bad roads," said Sairusi. 
The decision to focus on farming is one he has never regretted, as it has afforded him opportunities he would've otherwise never been able to receive as it has taken him places he could only have dreamt of.
Pondering on his youthful days, he digresses that he wasn't better at managing his finances then; "In my youth, financial management was far off as we used to drink our hard earned farming income away, taking the 10 hour trip to Suva just to sell our yaqona and get drunk," he laments.
Fortunately, in 1979, four villages on Koro established the Young Men's Christian Association (YMCA) organization to help young men from the villages of Mudu, Nakodu, Kade and Namacu engage in farming and to groom and prepare them as youth, an organization which Sairusi was elected to lead. 
Growing up on this volcanic island in the Lomaiviti Archipelago, he was surrounded by many sigidrigi groups, something which is synonymous with Koro Island and its people. 
Whilst dabbling in his singing hobby, his musical talent led to the formation of the once renowned Senivetaukula Band which was formed the same year as the YMCA, adding to his moniker as a serenading farmer, one who would become an award winning yam farmer and a respectable yaqona farmer in his own right.  
"All these activities kept us busy and I enjoyed life on the island which had much lesser development then, all of those activities enabled us to get through life," he said.
"There is a time for everything and as age caught up, I decided to build a home for myself from the money I got from farming."
In 1968, from the sales of his yaqona, Sairusi built his humble abode, and 13 years later had his first daughter who was born in 1981. He then went to Canada in 1986 for three months to visit farms and learn some agricultural best practices.
Now with a family to look after, he shouldered this responsibility and immersed himself in his farm, planting yaqona for traditional, religious and his own family's obligations. 
"I wanted my daughter to enjoy everything I never had the privilege of enjoying, the luxury of a good education and to provide for anything that she needed," he said.
"I practiced phase planting and planted yaqona in phases so that it could accommodate her educational needs when it arose," said Sairusi.
Regrettably, his daughter opted to return home to help her parents as she had no siblings to look after them; "My daughter decided to return home and help us at home as she is my only child."
"I was a bit disappointed as I had yaqona planted for her future but it was her choice and I must respect that, I am still proud however because she exceeded where I failed," he said.    
Sairusi then uprooted the yaqona he had reserved for her education and extended their home in 2006 before the untimely passing of his wife in 2009.
Being the diligent man he was, these hurdles did little to deter him and he diverted his attention to yams, which was another commodity he planted alongside his yaqona and over his years of farming dedication, he was recognized as the biggest yam farmer on the island.
Devoting his time to the development of farming on the island, he has encouraged youths to take up the commodity by sponsoring the annual yam competition on the island for 4 years from 2013 to 2017.
Identifying market accessibility as a hindrance to the farming development on the island, Mr. Qaranivalu shared that even with middlemen coming to the island to purchase their produce and at times not meeting pricing expectations of farmers as shipping services were intermittent at best, farmers on the island always had the option of travelling to Suva to sell their produce at favorable market prices. 
"All these are challenges that we encounter on the island, we have the urge to become commercial farmers but because of all that we face, it sometimes dampens our spirit but since farming is our only option we have to strive to be successful for our livelihoods, we keep persevering and pursuing our farming," he said.
Four years on and the devastation wrought by Tropical Cyclone Winston in 2016 remains fresh on the minds of people from Koro as it was a huge blow to their farms, and Sairusi as an old farmer, remained adamant to pick up the pieces and start afresh. 
"Some gave up and left the village after TC Winston but I told myself to remain, even if I had to start from scratch," he said.
"The yams were not devastated much but my yaqona was, I never lost hope, I started again as I knew what to do, compared to when I started as a young boy.
"My trip to Canada to visit farms opened my mind to farming, to treat it as a job and a career and not just something that needs to be done or on a leisurely basis," he emphasized.
Being the oldest representative from Koro at the second Kava Taskforce Training for Lomaiviti farmers recently, Sairusi thanked the organizers for the initiative.
"From my years of farming, changes have unfolded over the years and this training has enlightened and broadened my farming knowledge to another level, I am very grateful for it and I thank the organizers for thinking of farmers of far flung islands," he said.
"Learning new things from the Research Division and stakeholders of this training, things that we are not aware of as farmers on the island will help us greatly on the island." 
Mr. Qaranivalu hopes that through sharing his experiences, he can inspire a new generation of farmers to take up the mantle and to look to agriculture as a viable career path.
"The land is blessed, use it and your time wisely. It will bless you in return and to all the youth, if education does not suit you or if money is a problem, never be ashamed to toil the land as you can achieve greater things, and carve out a better and a healthier lifestyle for yourselves through farming," he imparted. 
-Ends-