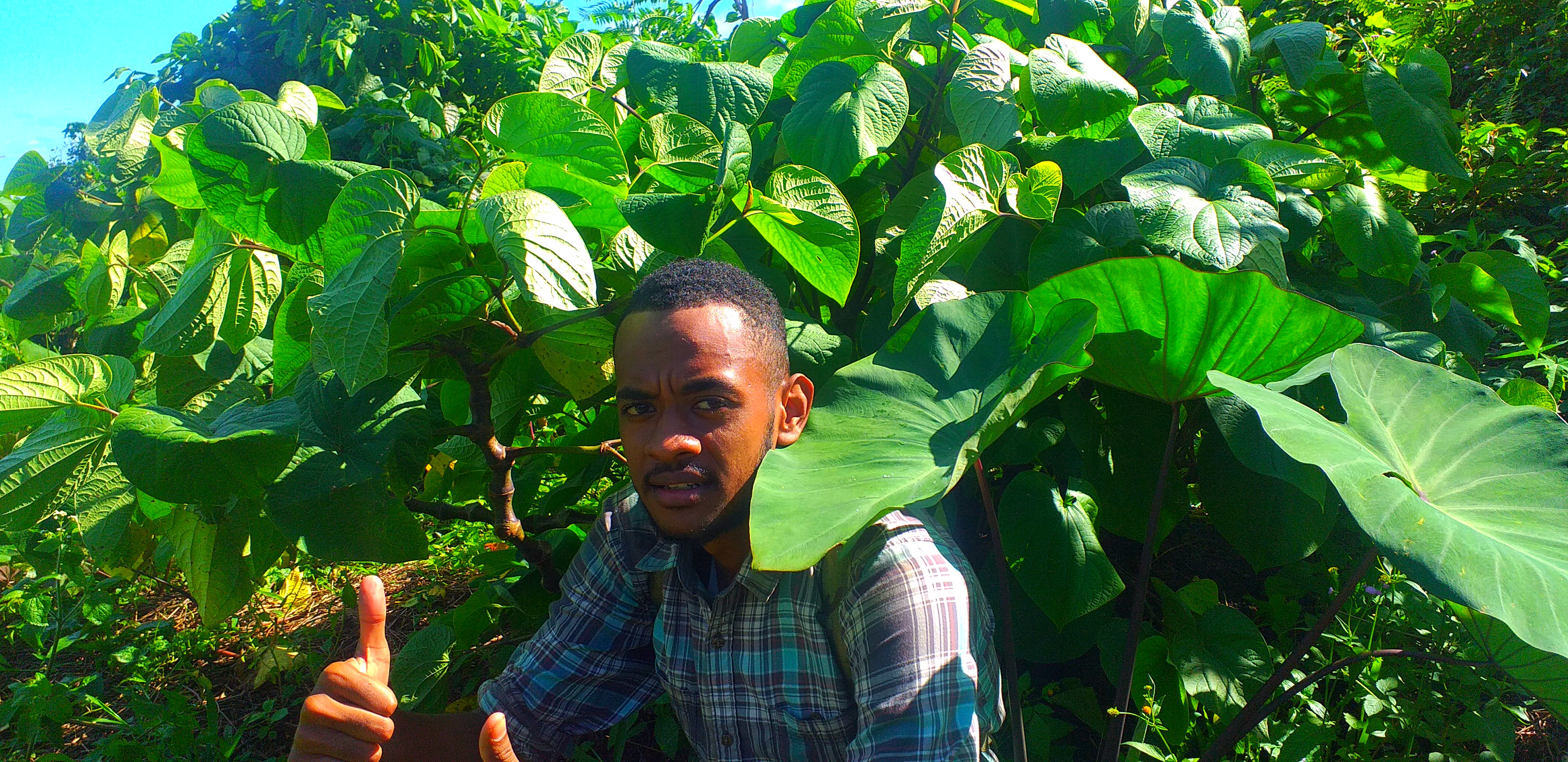 Picture: 18 years old Maciu Ratavatava.
The COVID-19 pandemic has taken its toll on everyone regardless of colour, creed, ethnicity, or age.
As a result, three students have utilised their time well. When they are not completing worksheets, the trio are seen working tirelessly on their respective farms, sweating it out while endeavouring to help their individual families with food security.
Maciu Ratavatava, 18, of Dravo, Bau, Tailevu with maternal links to Namaqumaqua, Serua, is a Year 12 student of Ratu Latianara College who acknowledges the importance of farming as an alternative form of livelihood.
"Farming is very important as it provides food on the table for my family and it also helps to put money in our pockets," he said.
"I would urge my friends and peers to venture into farming during their spare time as there is no school at the moment and we can help by planting in food for our families especially during these trying times," Maciu added.
Another young man with a strong will is Meli Taginavolau Rauto, 9, who hails from Namosi village in the Province of Namosi with maternal links to Serua.
Meli joins a farming group of five energetic young men, learning farming skills and knowledge. Meli, who is a Year 4 student of Ratu Latianara Primary school says he enjoys accompanying his group to their respective plantations and to learn from them.
Despite being the youngest of the group, he also has begun his cassava farm.
"Even though I am 9 years old, I have nearly 500 cassava already in the ground," he said. Meli also acknowledges the importance of farming to his family and its benefits.
"Farming provides food for the family and also money," he said. Meli certainly has a very bright future ahead of him and contemplates not only becoming a farmer, but a successful one in the future.
Namaqumaqua lad and Year 12 student of Nasikawa Vision College, Anare Nagasu Ratuloaloa with maternal links to Davetalevu, Tailevu echoed similar sentiments. The 18-year-old also stresses the need to engage in farming as a source of livelihood.
"During this crisis, it is more than important to venture into farming to sustain our families," Anare said.
He also plants dalo, yaqona and cassava during his spare time and learns a lot from his dad who is also a farmer.
"I have planted more than 50 dalo, about 100 cassava plants and a few yaqona plants on my farm," he said.
While farming has kept the lads busy during this pandemic, like other young Fijians they also have aspirations to don the white jersey to represent their country. But for now, they realise the importance of farming for their families' food security and so the learning continues.
-Ends-