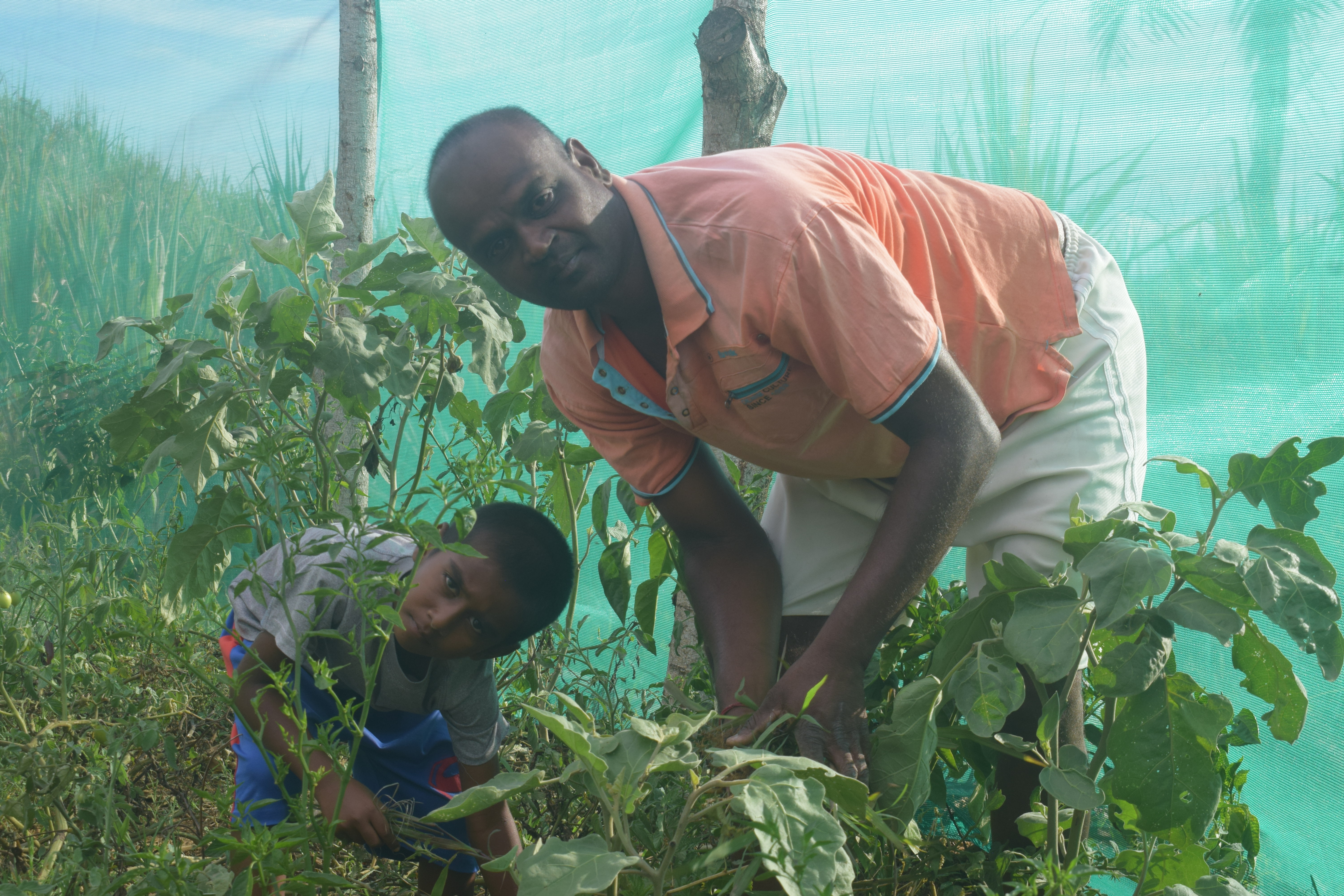 Picture: Mukesh working in his nursery at Lomawai Settlement, Sigatoka.
Former tourism employee, Mukesh Krishna, 42, has COVID-19 to thank for rekindling his passion in farming.
Whilst the Lomawai Settlement, Sigatoka resident did a bit of back yard gardening during the days when the tourism sector was thriving and he was happily a part of it, the global pandemic brought that to a complete standstill.
"I used to work for tourism for 15 years but was laid off due to COVID-19. I applied for the assistance to the Ministry of Agriculture and was very happy that I received it. I want to thank the Minister for Agriculture, the Ministry and all its Agriculture officers," he said.
Muke as he is fondly known in the area, has started off the first stage of building his nursery from the materials he was given. In addition, he was also given nine chicks with its feed, with the meat birds growing well.
With the 20 acres of land he has, Muke has ploughed four acres getting it ready for planting. He is interested in planting cassava and ginger.
With the tourism industry ready to welcome international visitors in less than two weeks, Muke says he would return to tourism but is confident that at the same time he will expand his farm from next month.
"When I was laid off, it was agriculture that allowed me and my family to survive and I want to thank the Ministry of Agriculture for all the hard work its doing in looking after the agriculture sector," he added.
Muke's advice is "If you have no job, it is better you go and farm. Farming will help you. If you have a farm or land, use it. It will help you survive and you can also use it too to make some money".
Muke was assisted under the Back to Rural Agriculture program that was launched by Minister for Agriculture, Waterways and Environment, Hon. Dr Mahendra Reddy in June.
The aim of the program was to support Fijians who had lost their jobs due to the global COVID-19 pandemic and had returned to rural areas to focus on agriculture.
Recipients like Muke each received a package valued at $400 that consisted of $250 worth of farming tools, $100 worth of planting materials and $50 cash for other items farmers may wish to purchase. The toolkit included one farm knife, a digging fork, a digging spade, a 20L water bucket, one Jerry Water Can, an axe, one 50m rope, a tarpaulin set, and one set of shade cloth.
-ENDS-