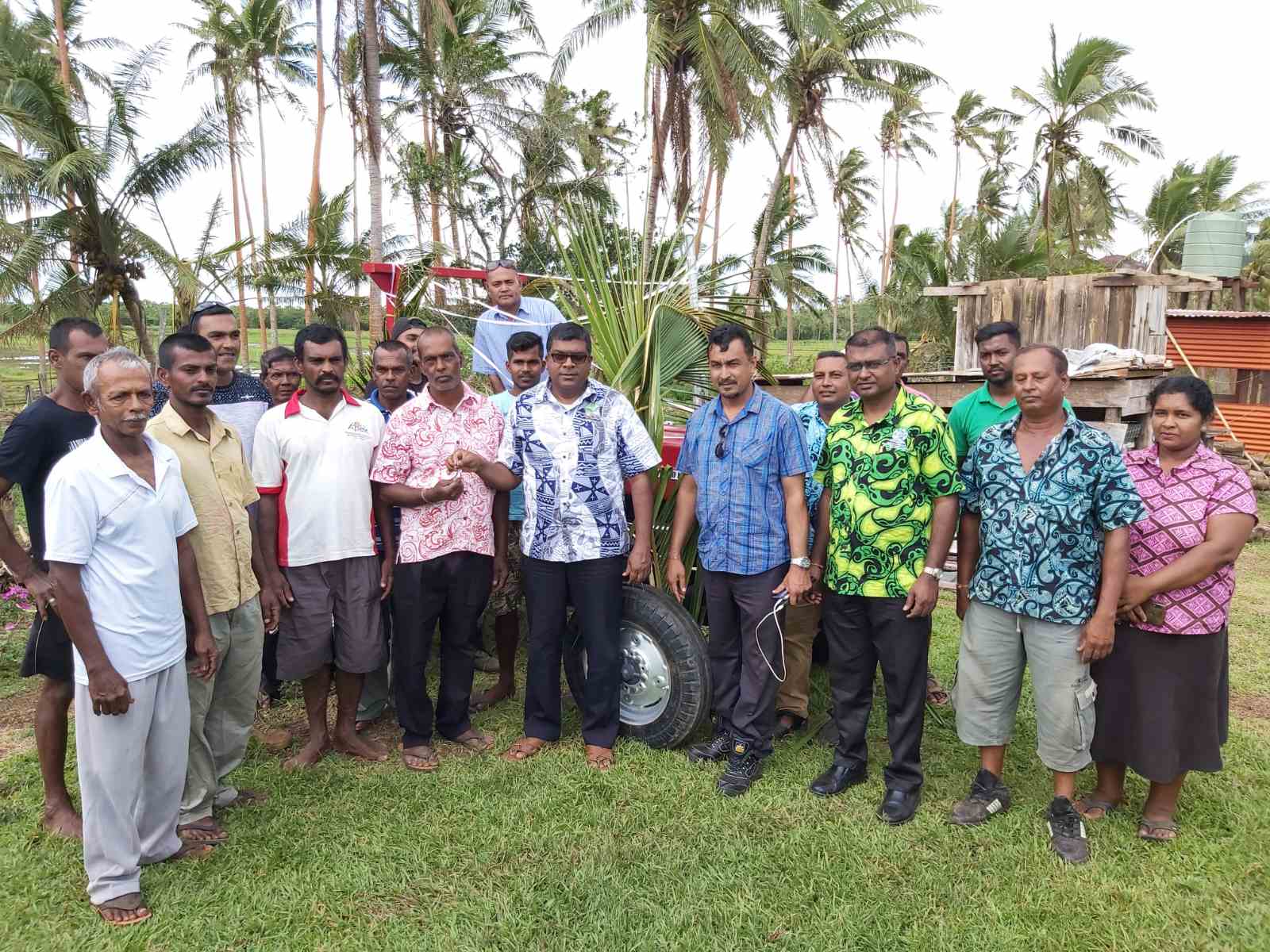 Picture : Minister for Agriculture Waterways and Environment Hon Dr Mahendra Reddy with the Ministry staff and members of Bua Rice Farmers Cooperative
A rice farming community in Bua, is thrilled to have been given a tractor aimed at increasing their agricultural productivity, thanks to the intervention of Minister for Agriculture, Waterways and Environment, the Hon. Dr Mahendra Reddy.
The tractor was handed over to the Bua Rice Farmers' Cooperative on Wednesday (13.01.21) in Vatubogi.
In receiving the tractor, Cooperative President, Mr Narendra Pratap, 54, expressed his sincerest appreciation for the assistance that would motivate him and his members to increase their rice and cassava production.
"Our Cooperative has 19 members from three areas; Tausa, Nasuva and Vatubogi. We are mostly rice and cassava farmers. Collectively, I believe we have more than 300 acres of land between us.
"I want to thank the Hon. Minister for giving us a tractor to the Bua Rice Farmers' Cooperative. We are looking forward to Government to help us so we can grow more rice and reduce the rice import bill.
"We have a lot of land here and with more help we can produce more rice," Mr Pratap said.
The Minister in handing over the tractor, told the farmers in Hindi it was a major achievement for the Cooperative.
He said it was important that farmers realized that mechanization was the way forward in moving towards a modern agriculture, which at the same time was also helping to achieve the Ministry's strategic goal.
He said the Cooperative had one of the largest rice schemes in Bua and as such Government looked forward in seeing a surge in agriculture growth in this area.
The Hon. Dr Reddy said with the tractor now owned by the Cooperative, it needed to be well looked after and the group needed to ensure that it would be maintained as well so that it would benefit the farmers in the long run.
-ENDS-