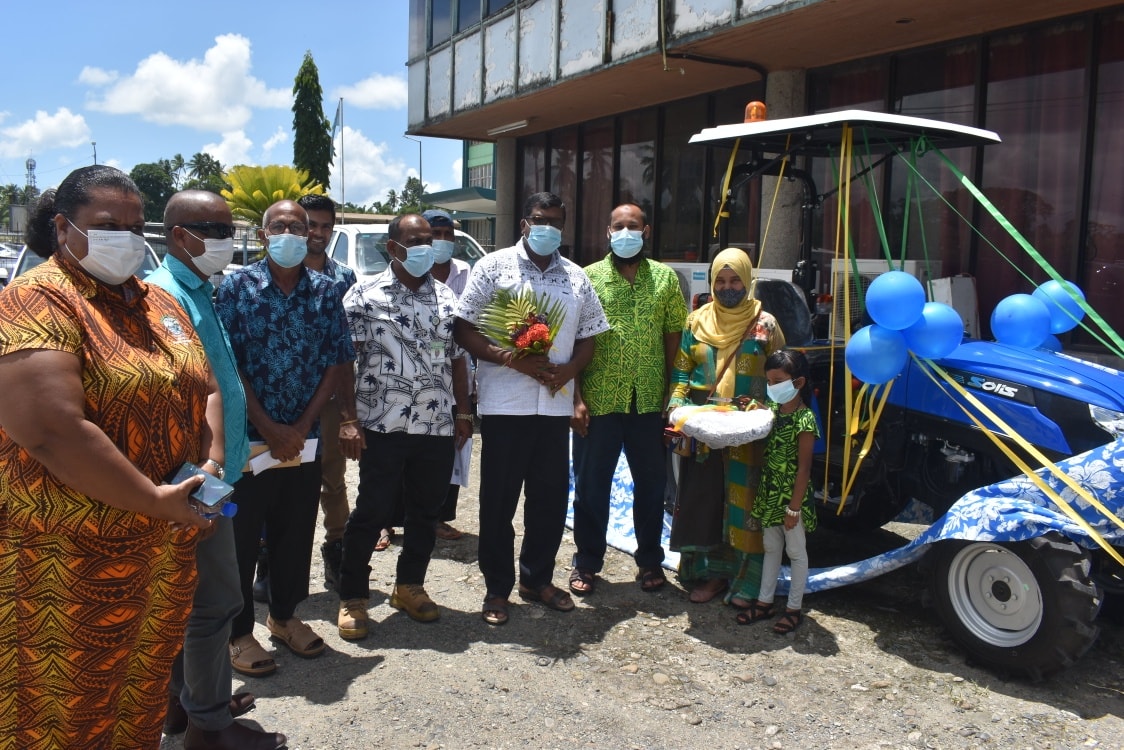 Picture: Minister for Agriculture Hon. Dr Mahendra Reddy an senior officials with the recipients at Ratu Cakobau House.
The Ministry of Agriculture has begun the delivery of its Small Farming Equipment (SFE) programme, which is a new inclusion to the Ministry of Agricultures' ongoing commercial agriculture development programmes, to successful farming applicants.
The inception of the programme saw six farmers from the Central Division receive their Small Farming Equipment yesterday from the Ministry of Agriculture at Ratu Cakobau House in Nausori yesterday.
While handing over the offer letters to these farmers, Minister for Agriculture, Waterways and Environment Hon. Dr. Mahendra Reddy said the SFE programme, which incorporated the one third, two third assistance model of government assistance had undergone a stringent and rigorous vetting process to choose its successful recipients.
"We are looking at assisting 44 farmers through this programme and out of that number, you're the six chosen from the Central Division and I want to congratulate you for your efforts.
"These implements are inclusive of mini-tractors, rotary tillers, front end loader attachments, cutters/shredders, mills and mini-dryers etc," he said.
Minister Reddy highlighted that through an allocation of $240,000.00, these 44 successful farmers would be assisted to procure the small farming implements.
Furthermore, he said the programme would now be implemented every financial year if funding was available and farmers would be able to apply for the same programme again during that time.
"We have got more than 83,000 farmers who are engaged in full time agriculture, and realistically speaking, no Government can support 83,000 farmers in a year, however, we will progressively deliver our assistance to all farmers, over time," said Minister Reddy.
-Ends-