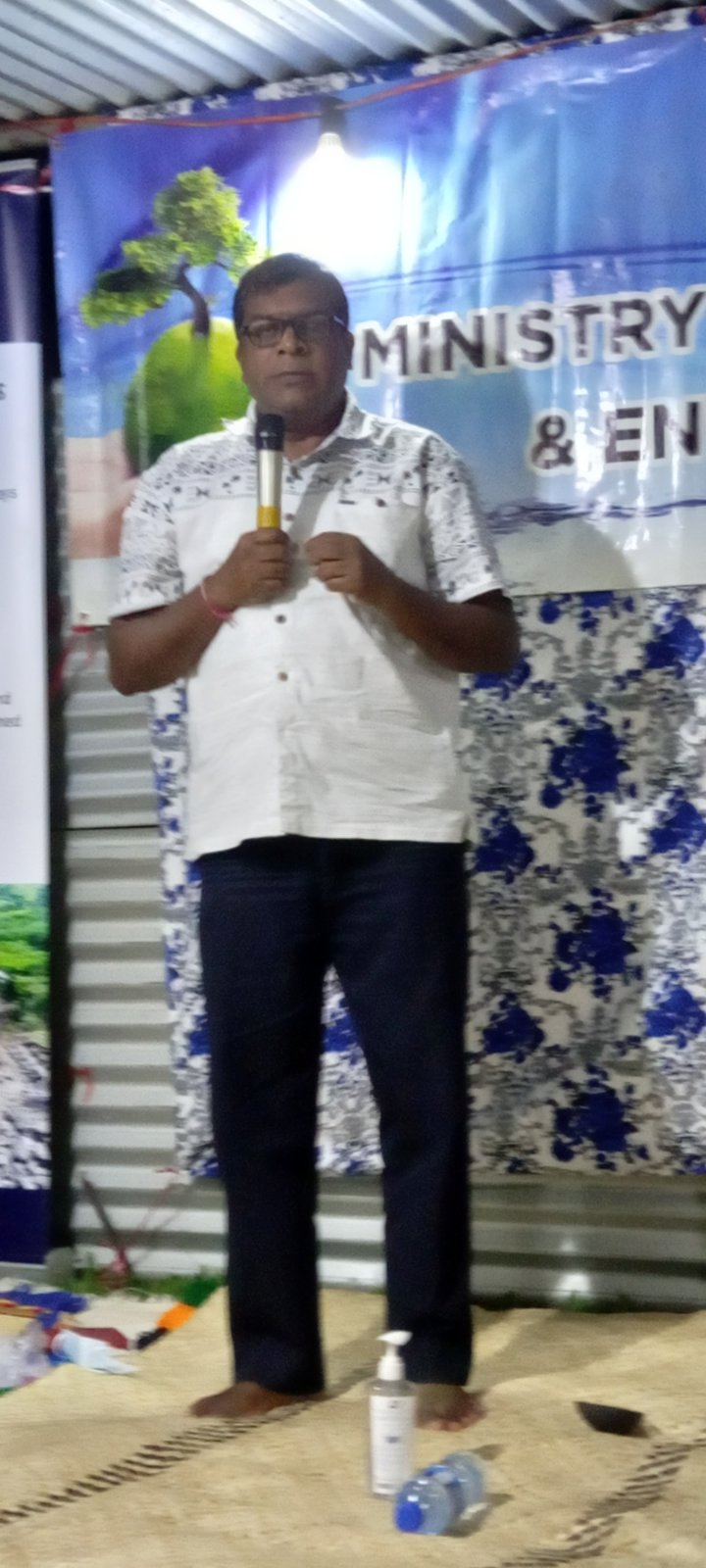 Picture: Minister for Agriculture, Waterways and Environment, Hon. Dr Mahendra Reddy addresses the rural community in Wavuwavu over the weekend.
For decades a rural farming community outside Labasa has been without water until last week when a new water project was commissioned.
The small hill top community in Wavuwavu, made up of five households comprising 21 members in total finally received water in their taps after their water project was completed and handed over to them by Minister for Agriculture, Waterways and Environment over the weekend.
"We have had this water problem since we were born here. It has been long and difficult for all of us. During the dry season it was even harder. We used to use sledges and bullocks to cart water from a water source some distance from our homes," explained an elder of the community who was also a member of their Water Committee, Mr Subhash Chand.
Mr Chand said the gratitude of his community knew no bonds because the hardship they had suffered for so long, to have this basic need addressed finally became a reality, thanks to the Government. We could not grow vegetables. We tried a lot of times but it was difficult to grow due to the altitude where our farm is. Our family hardly used to consume vegetables.
"I want to thank the Government and Minister for Agriculture, Waterways and Environment, Hon. Dr Reddy for listening to our pleas and finally bringing water to our taps," he said.
The Minister said he had received a phone call from a member of the community who asked for consistent water supply to assist with agriculture as well as meet their household requirements.

"If households receive consistent supply of water, then they are able to perform well on their farms, and increase their agriculture activities. Water is not only required for households cores but also for agriculture activities.
"We undertook a scoping to see if there was a water source to construct a gravity fed multi-purpose water irrigation system. The scoping works noted a good water source approximately 2km from the residential area. We began the work last year amid Covid pandemic and with support from the farmers, we were able to complete the project well in time.

The best part of this project is we don't need water pump or fuel. It is 100 per cent gravity-fed," Hon. Dr Reddy explained.

The multipurpose water system developed for the Wavuwavu rural community works where the water is pulled from the source, with a small catchment to a reservoir. From the reservoir, water is distributed to the households and also to farms and gardens.
-ENDS-