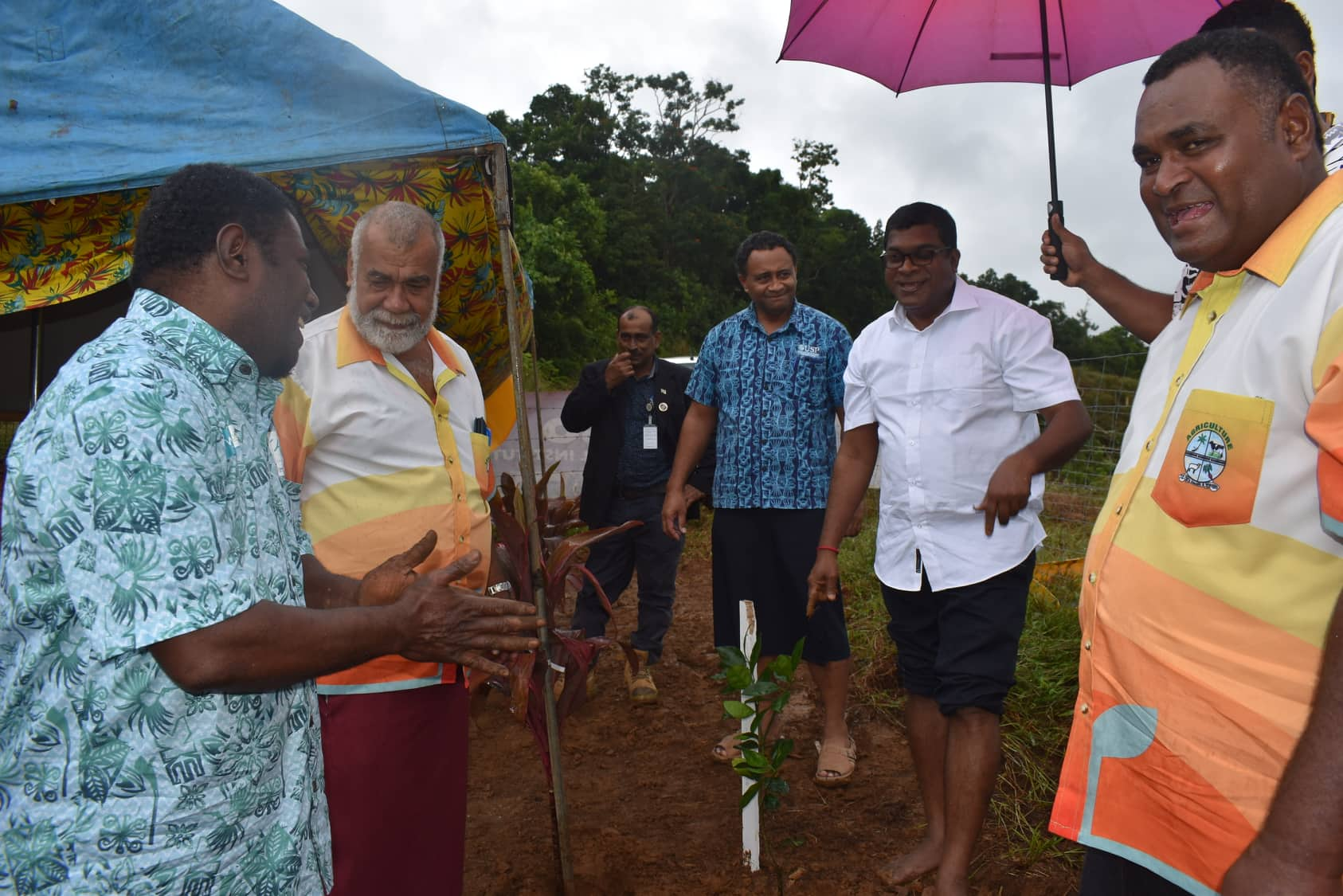 Fiji as a member country of the United Nations Convention to Combat Desertification (UNCCD) joined the rest of the world in commemorating World Day to Combat Desertification and Drought on 17 June 2022 at the Navuso Agricultural Technical Institute, Navuso, Naitasiri.
While officiating during the commemorative event, Minister for Agriculture, Waterways and Environment Hon. Dr Mahendra Reddy highlighted that the Fijian Government remained committed to promoting the safe and sustainable use of farming practices to prevent land degradation and desertification.
"With modern technology and competing land uses, agriculture farming is being forced into steep marginal areas in Fiji. We know that the impact of bad agricultural practices on slope land affects the surrounding farming areas including soil health which subsequently leads to a low productivity rate.
"The way forward for us as agricultural enthusiasts is through the adoption of Sustainable Landscape Approach where we can incorporate practices to manage our soil health, maintain fertility, minimize land degradation and at the same time maximize our productivity," said Minister Reddy.
"Holistic approaches are needed to reverse these trends because as a small island state, the effects of climate change will only be aggravated if we fail to implement land-based climate change mitigation activities that can support conservation goals effectively and the measures we take matter if we're to secure our food and nutrition," said Minister Reddy.
The Ministry in collaboration with relevant stakeholders continues to raise community awareness among all land users on the importance of protecting, preserving and managing our land resources for better ecosystem services that support, provide and protect our livelihoods with its pristine environment and biodiversity.
This commitment is articulated in Strategic Priority 3 of the Ministry of Agriculture Costed Operation plan 2021-2022 specifically indicating the need to improve the adoption of sustainable resource management and climate-smart agriculture. This is also a vehicle to address Strategic Priority 1 – on Food and Nutrition Security, Strategic Priority 2 – Increase farmer's household income consequently, expanding production level to commercial agriculture in a more sustainable and responsible manner.
"Action can be taken at all levels, from citizens, businesses, governments, non-government organizations, private partners and academia, everyone can come on board and lend a helping hand to rise up from drought together," said Hon. Reddy.
The Desertification and Drought Day is a catalyst for action to be continued throughout the year. The Ministry for Agriculture is calling upon all of us to act together to educate all land users on good agriculture practices to sustain soil for secured quality food and a resilient Fiji and practices to adopt to decrease the impact of drought.
Meanwhile, a demonstration of Sustainable Land Management (SLM) Farming, a project by the Ministry of Agriculture in collaboration with the Navuso Agricultural Technical Institute was launched as part of the celebrations.
This day has been observed since 1995 to promote public awareness relating to international cooperation to combat desertification and the effects of drought.
-Ends-