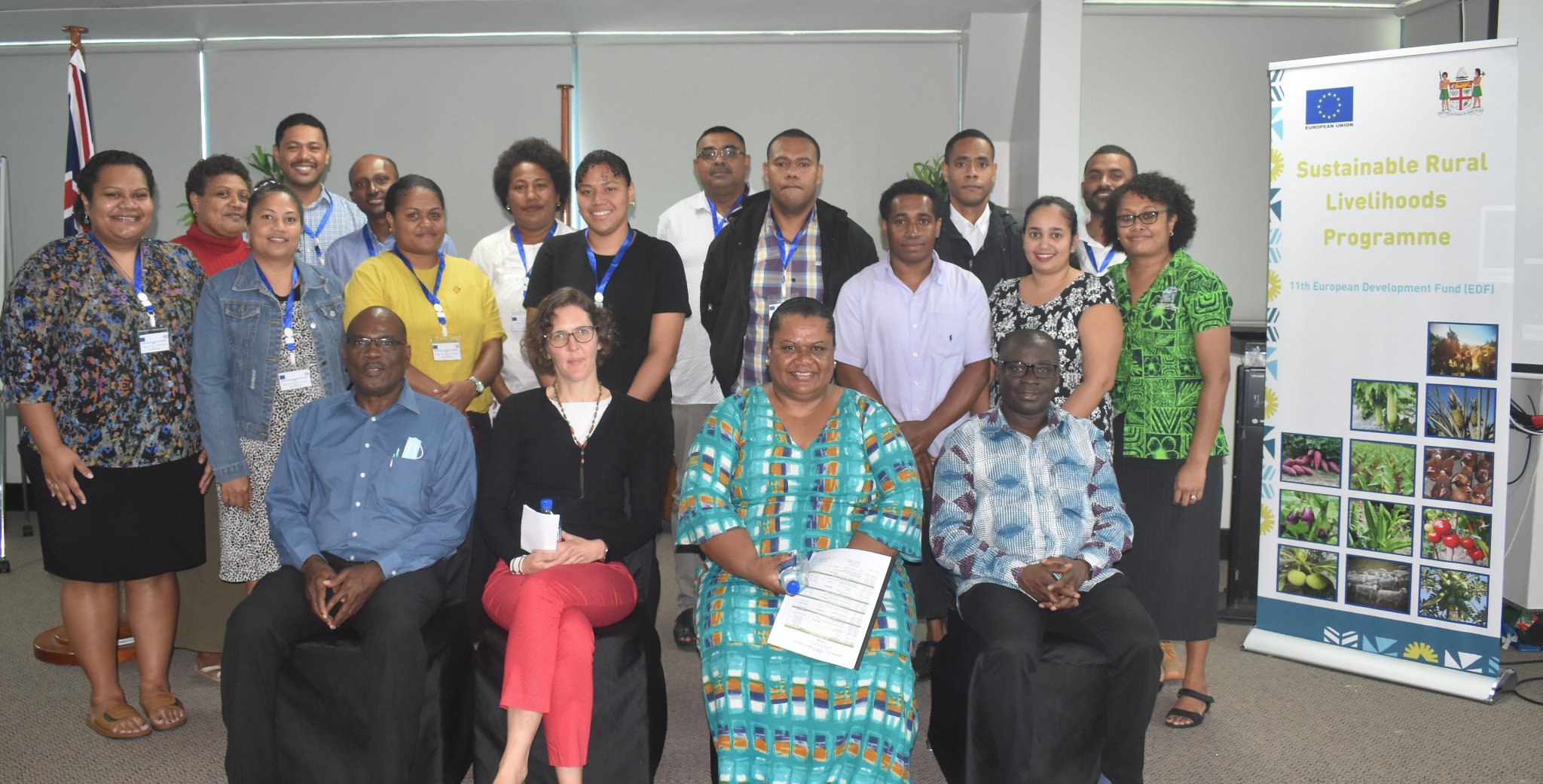 Picture: Acting Chief Economist Sera Bose (2nd from right) with the organisers and participants of the workshop.
The Ministry of Agriculture in collaboration with the European Union and PROMAN Consultants is organized a week-long workshop for officers on the importance of formulating the Projects for Development Programme of the Ministry of Agriculture.
The Improving Quality of Project Submissions within the Ministry of Agriculture workshop is a Technical Assistance by PROMAN Consultants through the Sustainable Rural Livelihood programme funded by the EU.
While opening the week-long workshop at Suvavou House, Acting Chief Economist Sera Bose said projects are a means of implementing policy and strategy and were an indicator of result-based project designs and monitoring which were vital aspects for any sector, particularly for agriculture development.
"It is the means by which our Ministries and Divisions intervene in a strategic way to address development priorities, especially challenges and opportunities that exist in the sector," she said.
"Projects are means to adjust development focus and re-directing resources in response to changes in the environment due to climate change, changes in external market conditions or changing taste and preference in the local population.
"Reassuring that the quality of projects designed and implemented will have an impact on the quality of the Ministry's intervention and strategic planning framework," said Ms Bose.
She also reiterated the importance of the workshop stating that improving the quality of projects formulated to achieve the maximum output in the sector was critical to its overall performance in the country's economic landscape.
"Organizing and coordinating such workshop is important to raise our performance internally as a Ministry and externally in increasing the competitiveness of our sector and at the same time, improving the livelihoods of our stakeholders," said Ms Bose.
The workshop is envisaged to ensure the improvement in strategies to design robust and appropriate project submissions for the Ministry's Annual Work Plan.
-Ends-