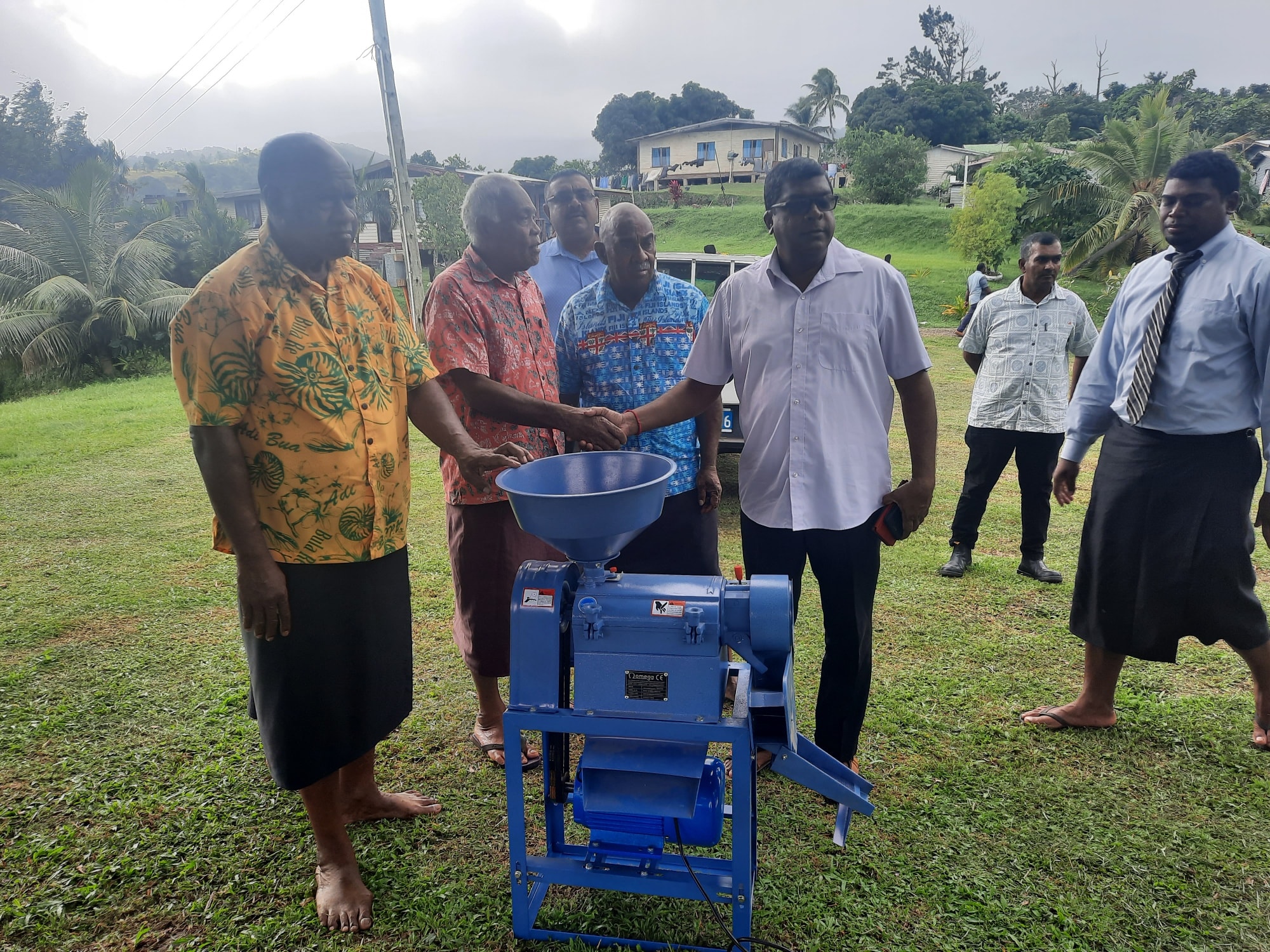 All farmers nationwide, regardless of their main commodity, are being urged to help reduce the country's rice import bill by allocating at least half an acre to one acre of their land to plant rice.
This was the call made by Minister for Agriculture, Waterways and Environment Hon. Dr Mahendra Reddy while officially handing over portable rice mills to farming clusters in Vanua Levu recently.
Minister Reddy stressed the value of Fiji's rice import bill was high, standing at $43million annually, with farmers having the opportunity to contribute towards increasing Fiji's foreign reserves by growing rice for their consumption or as a cash crop.
"So what we are arguing is that those farmers who are growing sugarcane, dalo, cassava and vegetables to continue but to put aside one acre, and if you put aside one acre, you will harvest one tonne of rice, 1000kg and out of that you will get 600kg of rice and 600 kg of rice is 60 bags of 10kg rice which should be more than enough for our average Fijian households.
"In commercial rice-growing areas, we have seen a massive surge in rice production, in Vanua Levu, Rakiraki and Ba and I want to thank the farmers for their hard work.
"We have been promoting rice outside traditional rice-growing areas, especially to farmers who plant sugar, root crops and villagers where they predominantly grow root crops and raise livestock and also in the Sigatoka valley road where it is a predominantly vegetable growing area asking them to continue growing that particular crop, whether it is sugarcane, dalo, cassava or vegetable but for them, we're saying that they should put aside ½ acre or 1 acre of land to grow rice.
"Because eventually, they are spending that money in the supermarket, whereas they can save and spend that money elsewhere, number one. Number two we are now witnessing worldwide inflation, a rise in the price of goods and services particularly in food items and we don't want that to happen in Fiji as long as we take control over most of the things that we consume, vegetables, pulses, pigeon pea, urd, mung (dried legumes), dalo, cassava except wheat," highlighted Hon. Reddy.
Minister Reddy said the type of rice that was currently being promoted by the Ministry of Agriculture was rain-fed and short-term rice varieties.
Minister Reddy has also encouraged all communities to set up communal rice plots and is urging all farmers to set aside land to plant rice in the hopes of greatly reducing current rice import bills and achieving self-sufficiency in rice production.
-Ends-