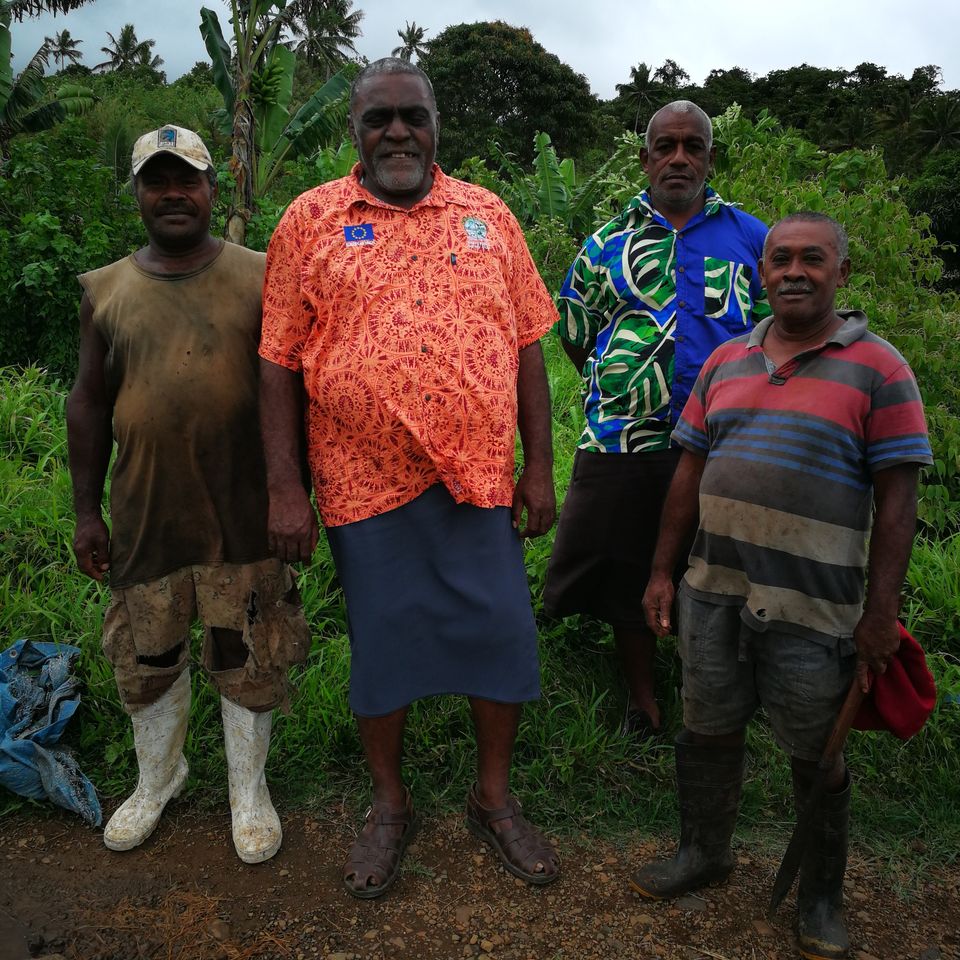 The Assistant Minister for Agriculture and Waterways, Hon. Tomasi Tunabuna, during his recent trip to the North, visited 53-year-old Serupepeli Draunitivi's farm at Nasavu Village in Nabouwalu.
The Ministry of Agriculture and Waterways assisted Mr. Draunitivi with nursery materials valued at $4080.00 under the Dalo Development Program in the last financial year (2022-2023).
Hon. Tunabuna was impressed to witness that the nursery, which will assist over 30 farmers in Nasavu, was under construction and will house 5000 dalo tops.
Nasavu village is about 5km from Nabouwalu, the major trading centre in the Bua province. The area is known for its lush vegetation, fertile soil, and agriculture being the primary economic activity.
Mr. Draunitivi, a well-known farmer in the area, has been tirelessly toiling the land to support his three children's education and the family's needs.
He mentioned that the nursery will support farmers in Nasavu to sustain themselves by cultivating dalo.
"I want to express my gratitude to the Ministry of Agriculture for their enormous support in building this nursery for us farmers in Nasavu," he said.
Mr. Draunitivi expressed that this would significantly enhance farming and elevate it to a new level, with the assurance of continuous support and guidance from the ministry.
Hon. Tunabuna acknowledged Mr Draunitivi's effort and reiterated that the Ministry will continue to support farmers to expand from subsistence to semi and commercial levels.
"Programs and assistance from the ministry are readily available for you farmers, and it is your responsibility to visit your agriculture office for assistance and advice," said Hon. Tunabuna.
-Ends-