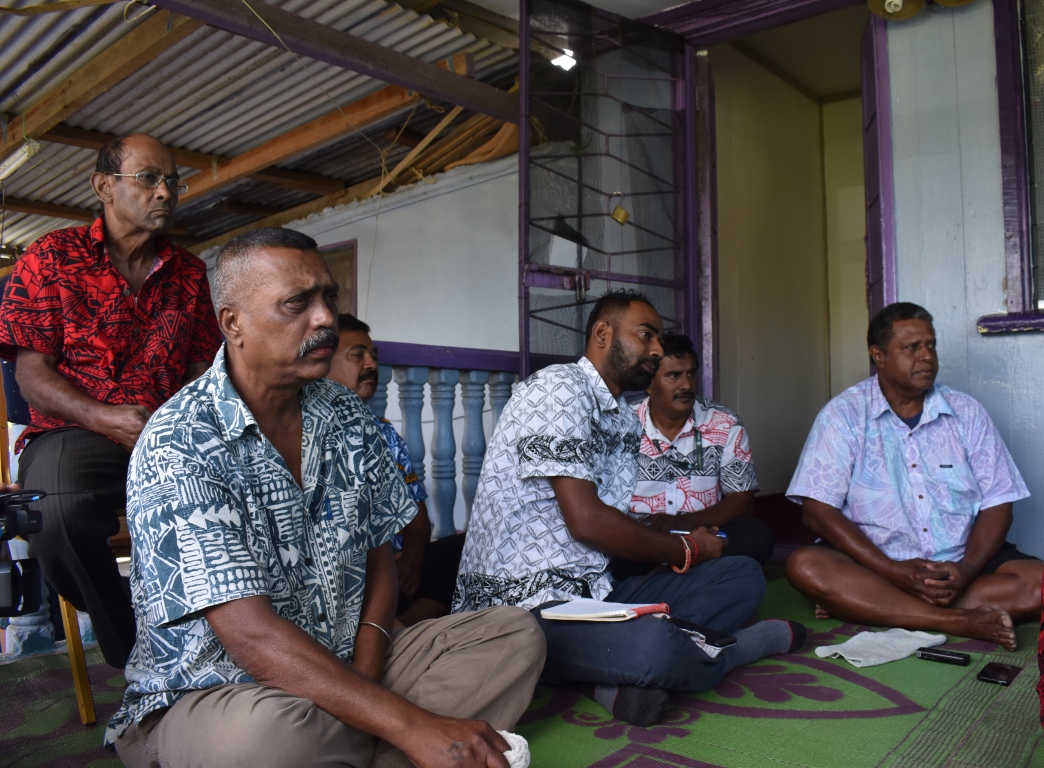 Picture: Farmer's and staff of Ministry of Agriculture and Ministry of Waterways in Naduru.
The Ministry of Agriculture is advising farmers to use the recently launched Bacterium Culture while preparing composts to provide organic fertilisers for the crops and to minimize dependence on chemical fertilisers.
This was highlighted by the Minister for Agriculture Hon. Dr. Mahendra Reddy during an informal talanoa session with farmers in Naduru settlement, Nausori yesterday.
While responding to the farmers queries on agro-inputs such as chemicals and fertilisers that were provided by the Agriculture Ministry, Minister Reddy elaborated the Ministry's stance on organic agriculture as the way forward for the sector.
He said fertilizers and chemicals were hazardous to human health and the environment, highlighting that farmers were responsible for what people consumed.
Farmers were advised to prepare compost pits with the composting materials first and the Ministry would provide and train them on the proper use of the Bacterium Culture for faster decomposition of organic materials in a compost pile.
Farmers were also urged to grow crops that were profitable and to treat their farming as a business, elaborating that there were farmers that excelled in farming without government assistance who utilised the land available to them to grow short term crops and make a profit.
Farmers were informed about the Ministry's plans on establishing its own seed banks for open pollinated seeds for all crops at its Research Stations.
There about 15 farmers in the Naduru Cluster with a total of 50 acres of land growing assorted vegetables and root crops for the local and export market; they brought up issues such as poor drainage which Minister Reddy assured would be looked into by the Ministry of Waterways.
Meanwhile, President of Naduru Farmers Cooperative Mr. Hardeep Narayan said they were grateful to meet with Minister Reddy and for providing solutions to their issues.
"We look forward to the drainage works in the area and will also heed the Minister's advice on composting, with the help of the Agriculture locality officers," said Mr. Narayan.
-Ends-