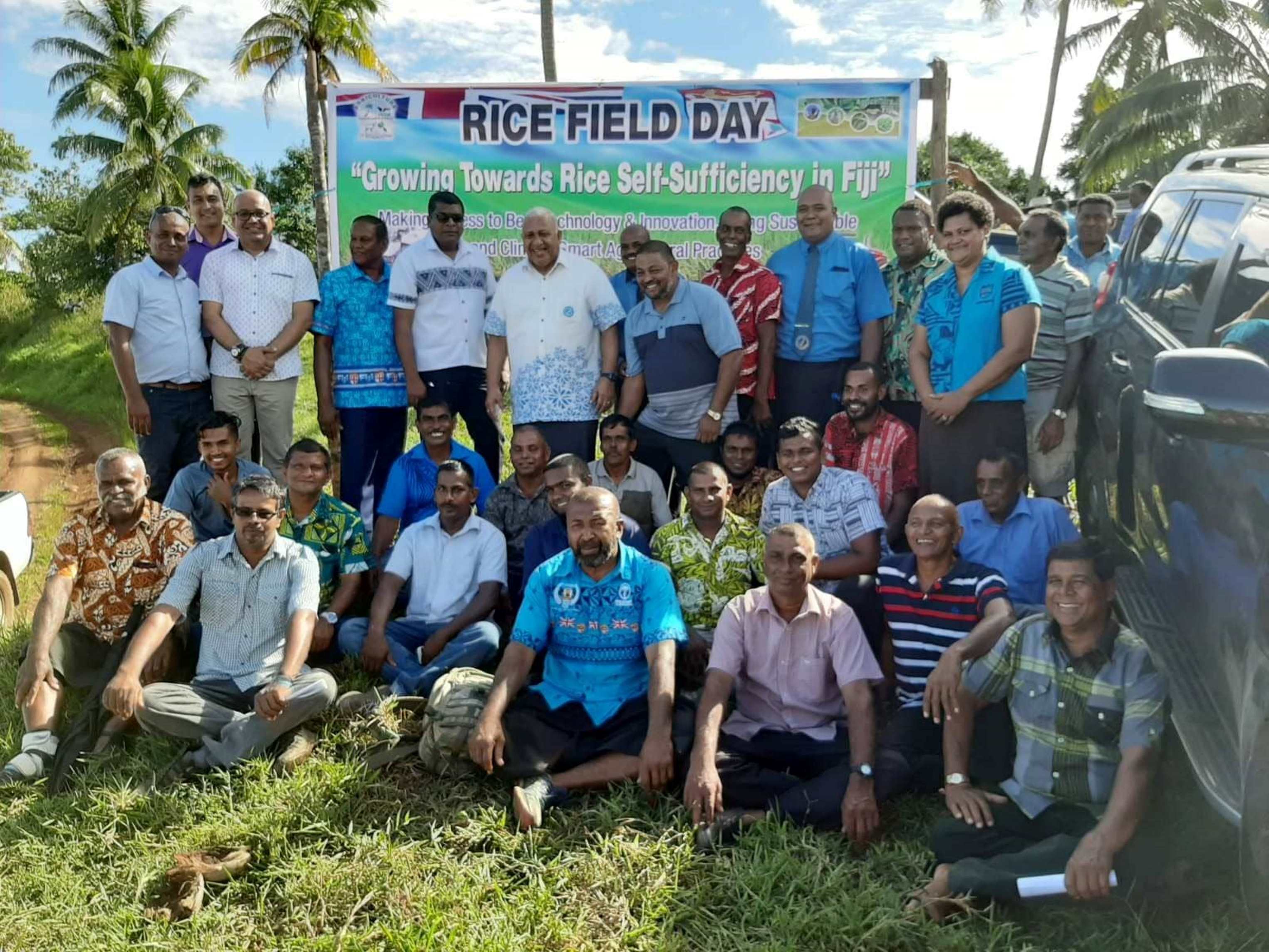 The Ministry of Agriculture is working towards increasing rice production and improving the livelihood of farmers in the Northern division.
In ensuring Fiji gradually achieves self-sufficiency in rice production, the Prime Minister Hon. Voreqe Bainimarama handed over a rice harvester to farmers in Bua last week.
While handing over the $60,000 worth rice harvester to the farmers of Bua, Hon. Bainimarama advised them to work together and utilize the machine to uplift the quality of lives of the Fijians in the friendly North.
"Government is dedicated to building on the progress that we've achieved together, investing in our communities from the ground up and by giving Fijians the tools they need, they can overcome any obstacle," he said.
"This new combine harvester will cut down on labour and cost of growing rice, and allow you to grow crops with higher yields without worrying about physically toiling to reap the benefits."
"By creating a more modern, mechanized Rice Farming Industry, in Vunivau, across Bua, and all throughout Fiji –– we're bringing this crop into the future, and uplifting the quality of your lives in the process," he said.
Fiji imports 80 per cent of rice from Vietnam and Thailand hence the promotion of becoming self-sufficient in rice in Fiji by the Ministry of Agriculture.
"Rice is a staple found on kitchen tables throughout the country. But all too often, that rice is grown thousands of kilometers away, imported from some far-off country," he said.
"But there's no reason that Fiji and our ideal climate for rice cultivation can't make that journey from the rice paddy to our tables much shorter," said Hon. Bainimarama.
"With our eyes set on a wholly sustainable agro-economy, rice will play an essential role in achieving this vision," he said.
"That's why Government is providing assistance on every step of the way from seed to harvest to milling to make rice farming as hassle-free and profitable as possible."
In addition, the Ministry of Agriculture is investing in research to ensure positive tapping into Fiji's farming potential in the most impactful way possible.
Meanwhile, rice production in Bua province increased from 474 metric tonnes from the 158 hectares planted in the financial year 2018/2019 to 770 metric tonnes from 220 hectares planted in 2019/2020. 
In year 2019/2020, the Northern Division produced 7,431 metric tonnes of rice which was an increase of 2886 metric tonnes from the 4,545 metric tonnes produced in 2018/2019.
In an effort to increase rice production in Bua areas, the Ministry is also registering more machines to assist farmers during off season harvesting. 
In 2019, Fiji imported $42.6m worth of rice which is equivalent to around 40,000 metric tonnes of rice. 
-Ends-